Structured by level and adapted to support students' progress
The packs contain all the resources that students need for an introduction to computational thinking, electronics and mechanics.
Skills developed: computional thinking
Materials:
Skills developed: electronics and mechanics
Materials:
mTiny special bMaker edition
A robot that brings programming logic to kids
Tiny is controlled with a digital pen. It is 'programmed' using command cards that provide sequential instructions to control its direction and emotions. Students do not need a tablet or smartphone to use the robot.
A fun robot with a variety of facial expressions and sounds that encourage kids to keep learning.
Three modes: optical recognition, buttons and motion sensors.
Students use command cards to give instructions to mTiny. The icons on the cards help students to associate the instructions with programming concepts.
25 customisable modules that can be connected and swapped around
Students can create and program their first inventions with this simple and safe robotics kit.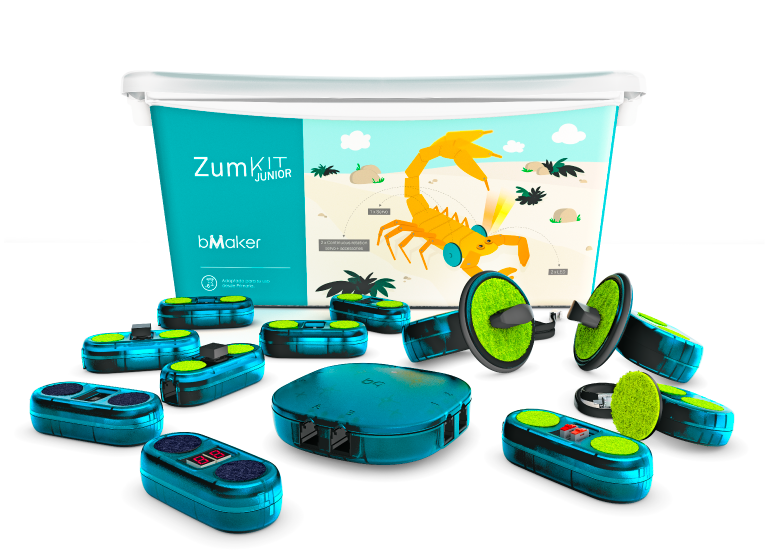 For children aged 8 to 12 years.
Durable components can withstand knocks and blows.
Modular connectors allow cables to be connected easily.
Sensors and actuators are connected using hook-and-loop tape.
Students can create hundreds of different solutions. The only limit is their own creativity.
Integrated with an RGB LED and a Buzzer
Continuous rotation servo
USB 2.0 – Micro USB cable
Students gain deeper knowledge of mechanics, electronics and design, and they develop their programming and robotics skills.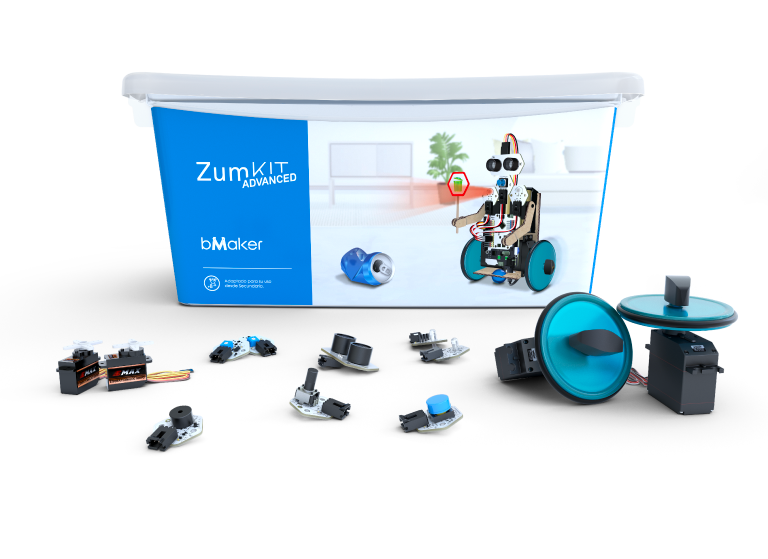 The board components and electronics are visible. This is the real thing!
Easy to use and highly resistant.
Students can use the kit to explore other technologies, including 3D printing.
Zum Core 2.0
controller board
Continuous rotation servo
USB 2.0 – Micro USB cable